As the building information modeling manager for TDIndustries' Phoenix office, Bob Wright lives and breathes AutoCAD and Revit daily. Focusing primarily on commercial HVAC, Wright oversees a team of three trade coordinators, one of each for plumbing, piping, and ductwork.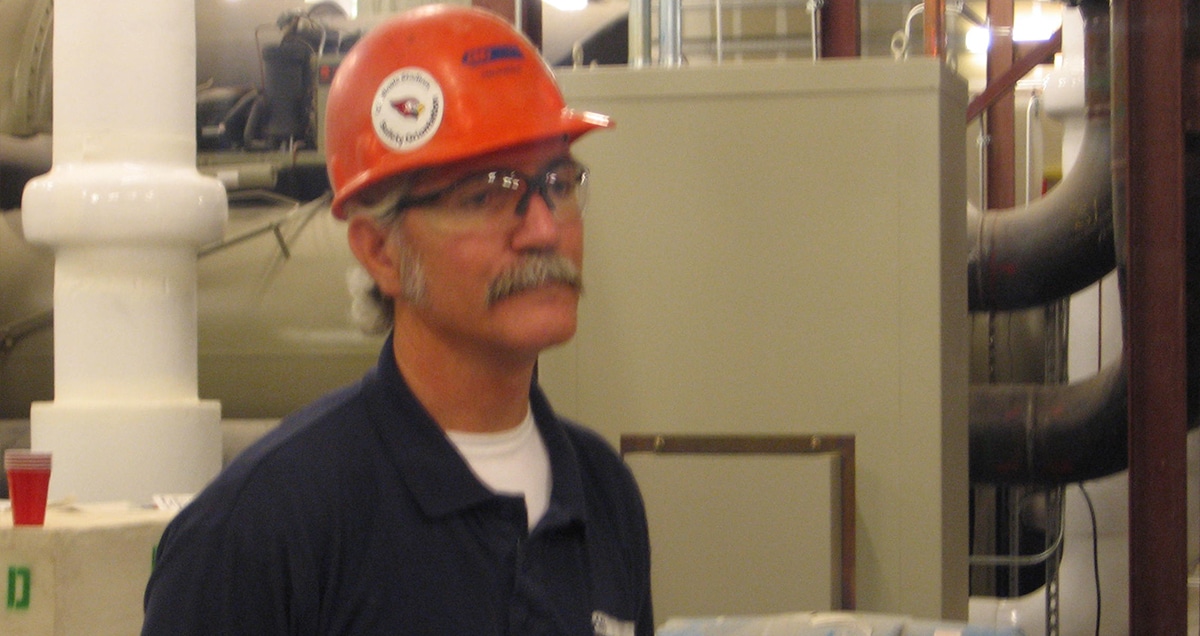 Bob Wright
"We're a coordination group, so basically we take what is provided by the architect and the engineer and make sure there are no conflicts between services, architecture, and the structure," Wright says. "For the deliverables at the end, we'll provide shop drawings to our field installation teams who install the duct work, piping, and plumbing."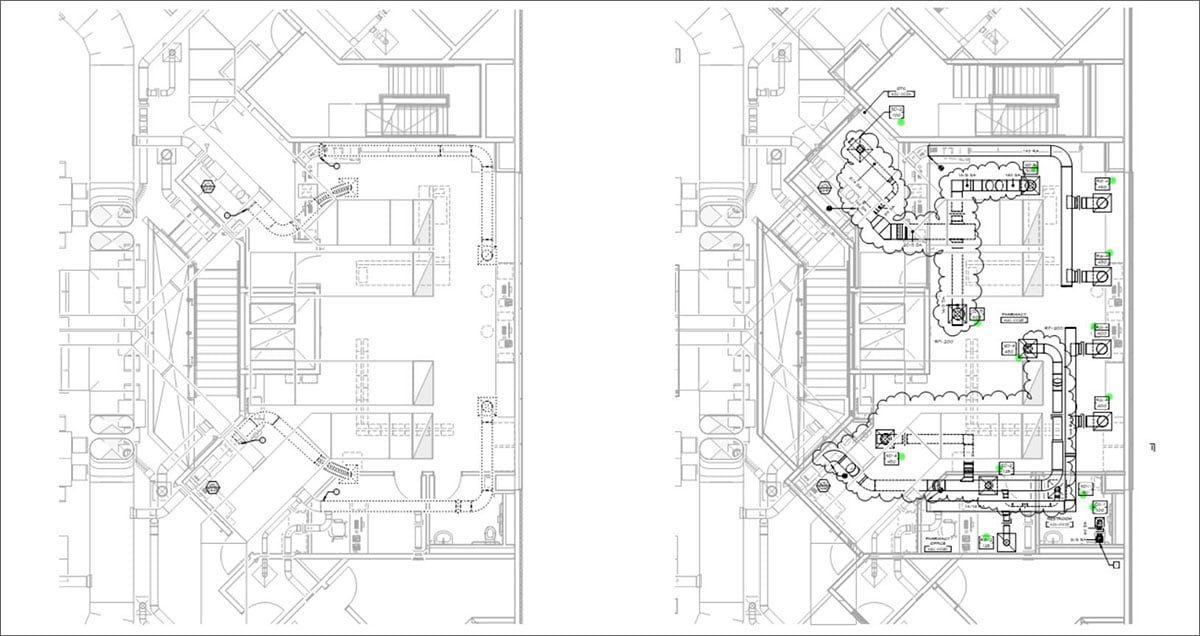 Example of the partial drawing PDF
The team has put one of AutoCAD's most exciting features to the test: PDF import. According to Wright, as a project progresses, the architect or engineer will sometimes make smaller revisions and not issue a full set of drawings, but maybe a sketch or partial plan instead.
"Of course, it was very difficult to use PDFs in previous versions of AutoCAD," Wright says. "But the latest releases of AutoCAD allow us to convert most PDFs generated by an Autodesk product. It will convert it into an AutoCAD file so that we can easily overlay it into our existing model and make the revisions from that overlay."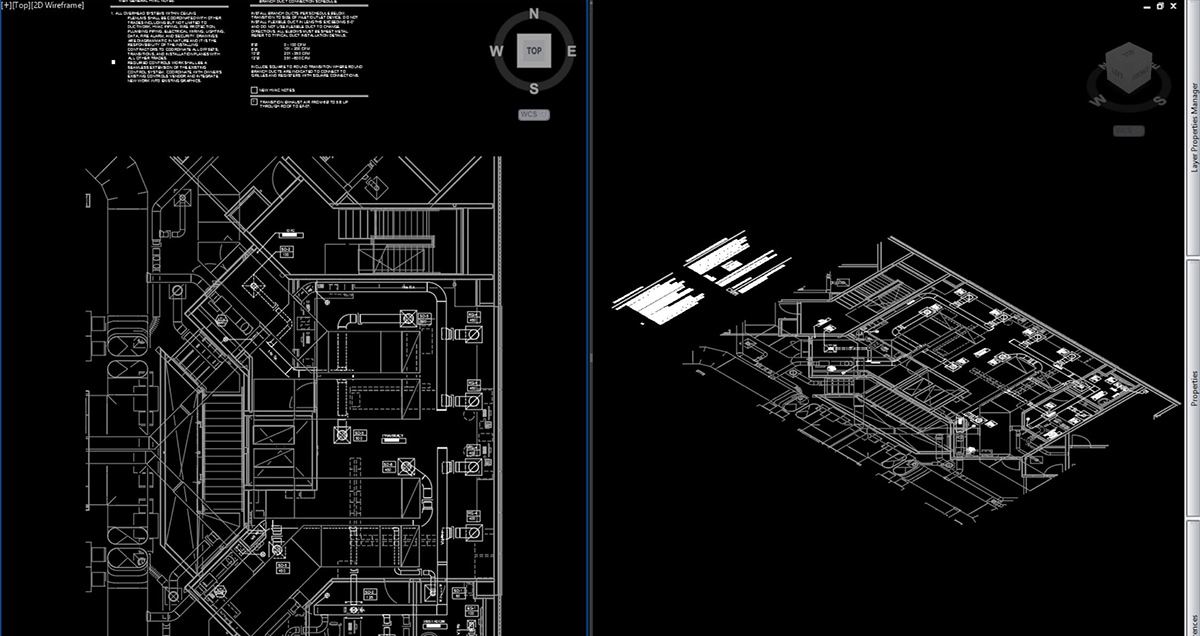 CAD file after PDF conversion.
Wright's team found the biggest impact of the PDF import feature on a recent project for a behavioral health center's build out of a kitchen and cafeteria. Only new plans were issued for just those areas—all without a Revit model or any CAD background. So they converted those PDFs to the AutoCAD file format and overlaid them for editing.
"In the past we would have had someone convert it for us or bought additional software to convert it ourselves," Wright says. "But being that it was built into AutoCAD, it was really helpful and fairly easy and quick, too."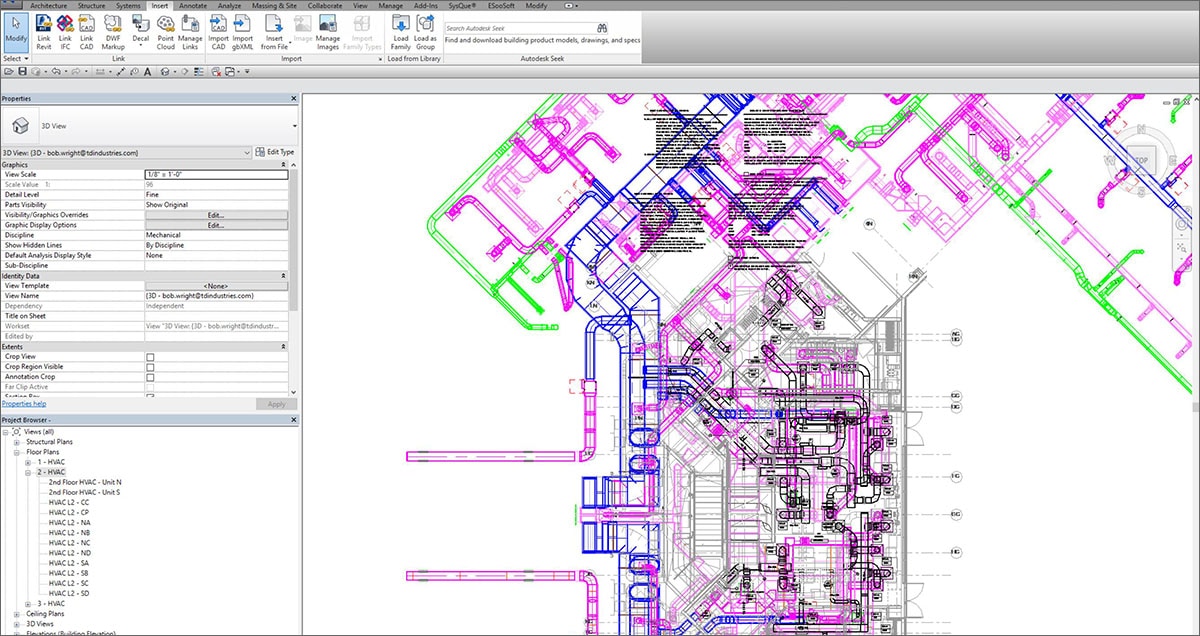 CAD file used in Revit to complete revisions and coordination.
And, as a user of AutoCAD for over 20 years, he certainly knows the product and has grown with it.
"It's just so much easier when you're using a product, and there are a lot of people around that you can gather knowledge from and share knowledge with," Wright says. "AutoCAD has become the product for designing construction. It's obviously our best choice, or I feel it is anyway. It's exciting to see that Autodesk has started to spend some time with interoperability between AutoCAD and Revit, and that's helped quite a bit as well."