When Brent Kerr started studying drafting at Ness City Junior/Senior High School in Ness City, Kansas, the tiny house movement didn't exist. Now, as the Industrial Arts Teacher at the same school, he's using AutoCAD to help his students join the growing ranks of tiny home revolutionaries.
"My thought is that when my students leave high school, if they've got an idea, know how to use AutoCAD, and can draw a basic floor plan, they can go to college or to a tech school and pick up the ins and outs of everything," Kerr says.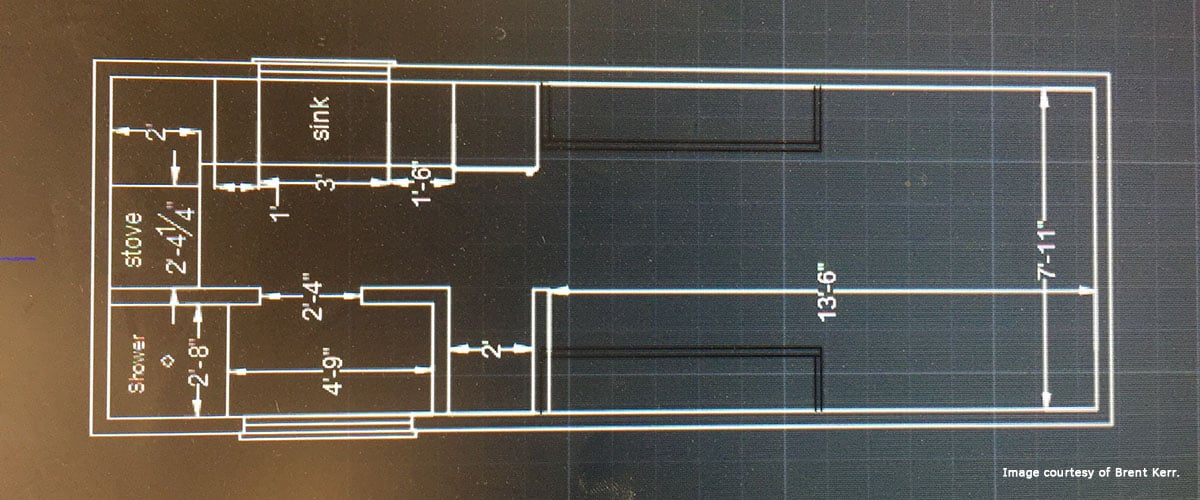 AutoCAD drawing of tiny house project.
And that's exactly what happened. "My construction class kids are the ones who wanted to build a tiny house, and they came to me with that idea." In doing their homework, they discovered that in order to get the project tiny home certified, they'd have to stick within very strict limits.
"We found out what our legal width could be, what our legal height could be, and then we just drew," Kerr says. "We used AutoCAD as a planning tool when we drew the house plans up."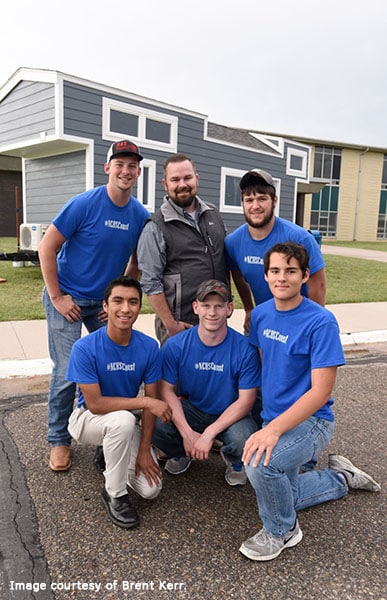 Brent Kerr and his students.
And unlike traditional builders who can spend full days on a single project, they had some, let's say, unique constraints.
"I knew that if we were going to build a house–even a tiny house–in 52 minutes, two times a day, we were really going to have to get to work," he explains. "I'm a very visual person and I know a lot of the simple commands with AutoCAD. And it'll get me out of binds all the time. Instead of going and just cutting something up and seeing if it'll work, I'll go sit at the computer."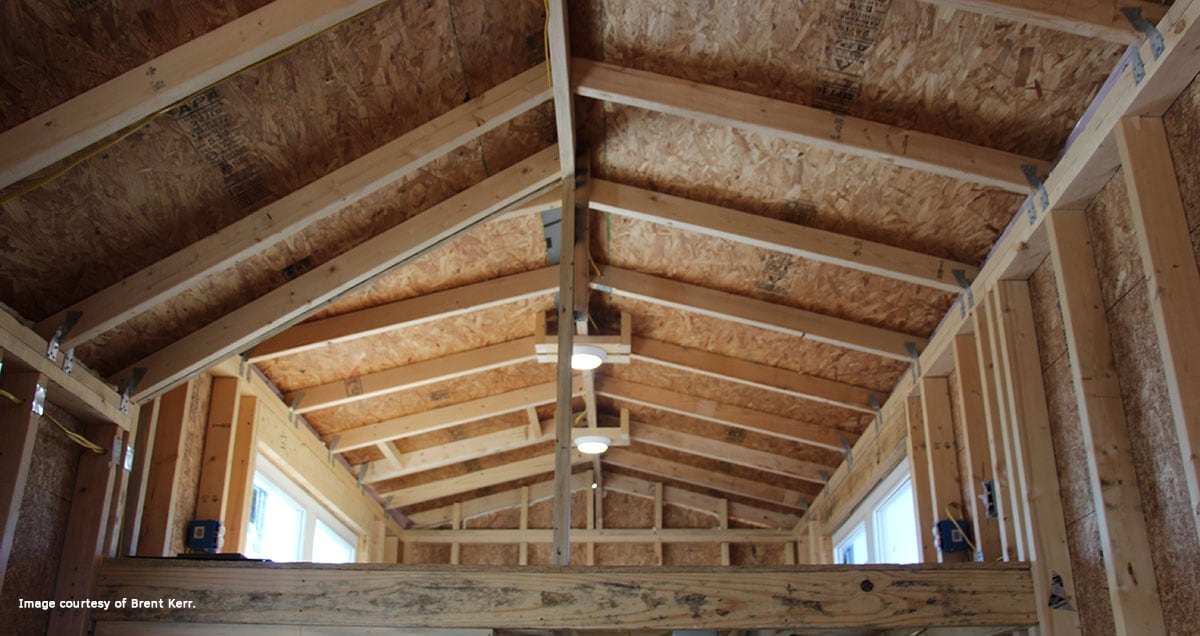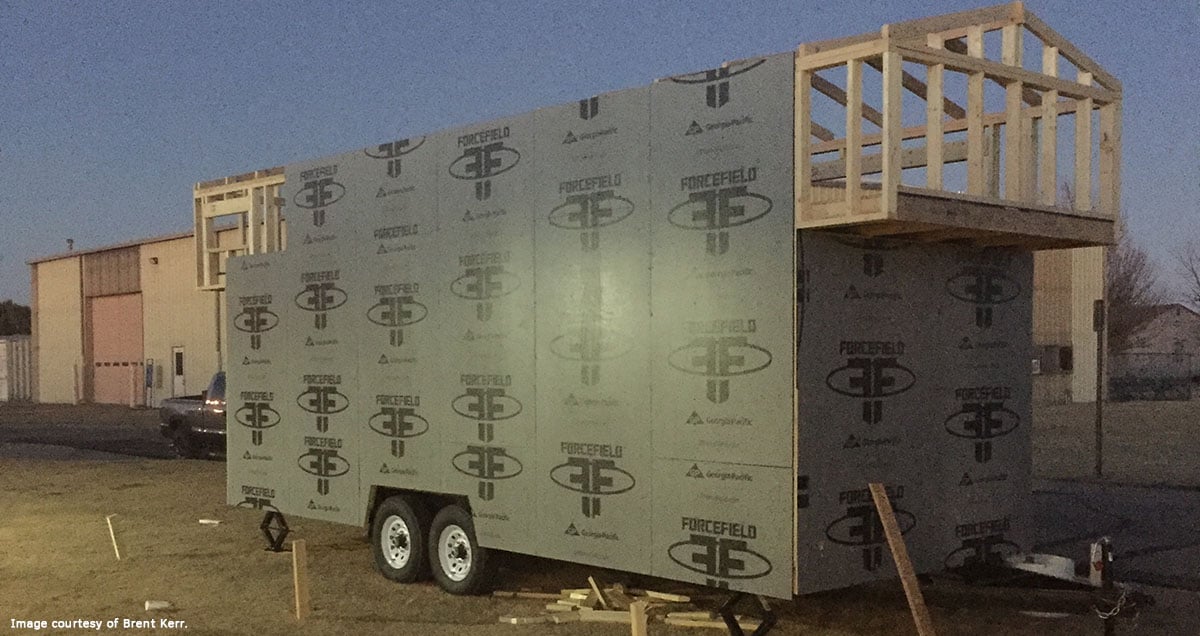 Tiny house under construction
Because the budget was fixed, and the timeline was tight, there wasn't room for error—even a proportionally tiny error!
"When we built our truss rafters for the roof, I went and drew them all out and made sure that the angles were right," Kerr says. "I wasn't 100 percent comfortable just going out there and cutting two by fours. Then, when we built the spiral staircase, we didn't have a big plotter, so we had to go MacGyver on this thing. We knew how big we wanted our stair treads to be, so we hooked my projector up to a monitor with the AutoCAD design, projected it onto the wall, and traced the design out on cardboard to make a template for the stairs for our staircase."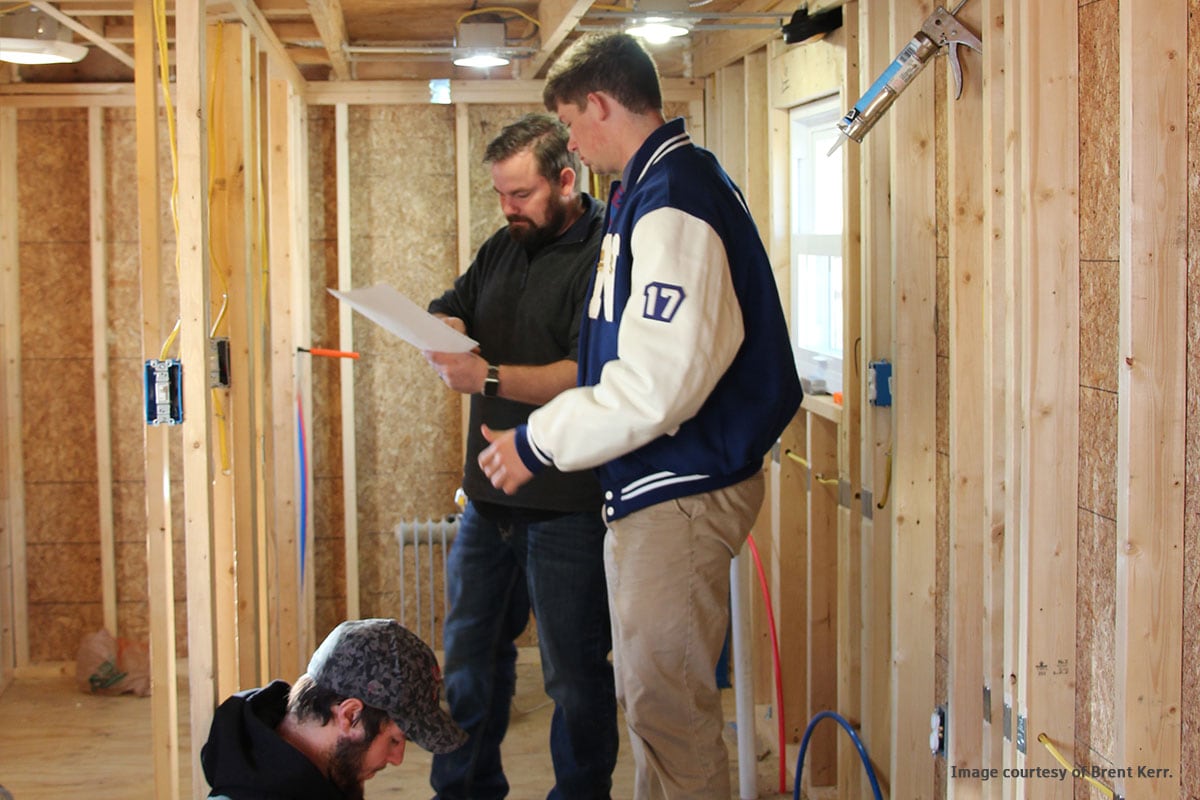 Brent and students constructing the tiny house.
A certified tiny home can't be larger than 400 sq. feet, so everything had to fit perfectly.
"We would have had a wreck had we not sat down with AutoCAD," Kerr says. "You have to be able to attach a 13-foot wall quickly! You don't want five guys having to hold that thing up for 20 minutes while you drill holes and put lag bolts and stuff through."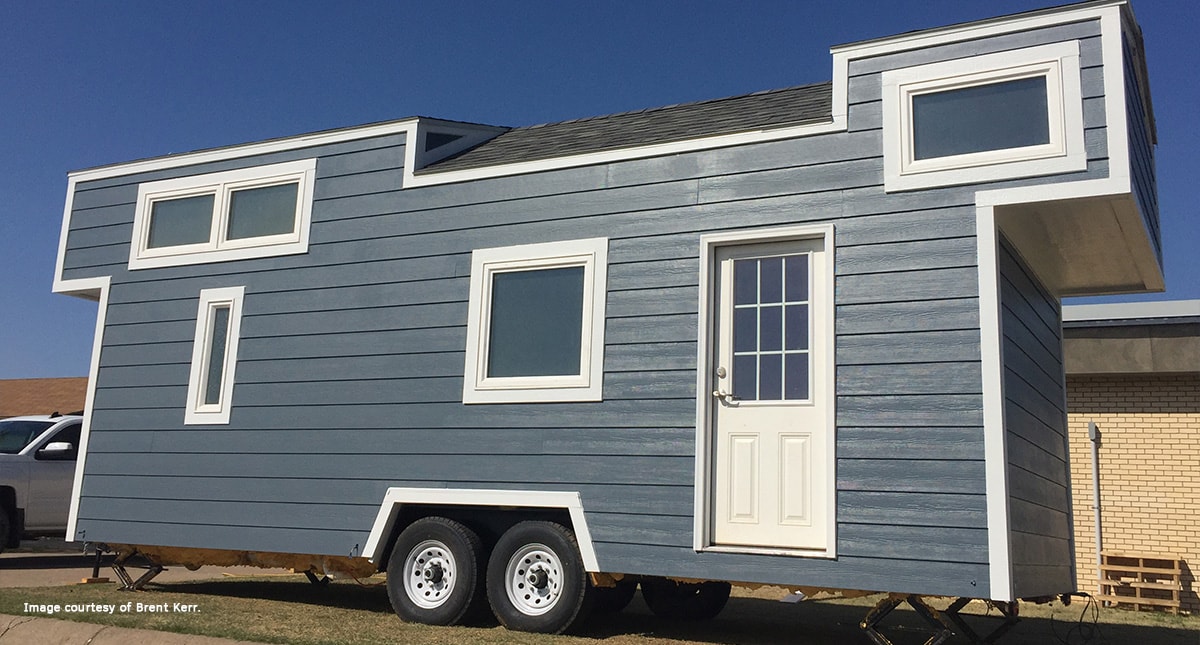 The completed project.
Having the diagram done helped them visualize the whole process and ensure they weren't wasting energy OR valuable class time. In fact, the tiny house was such a successful experiment that Brent hopes to do one every year.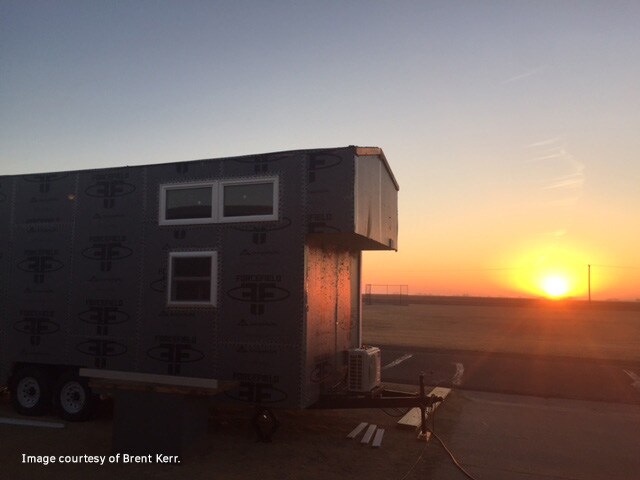 The tiny house at the end of the day.
As for the finished product itself, what comes next? "We'll sell it," he cheers. "They just have to finish touching up the paint."