By Shaun Bryant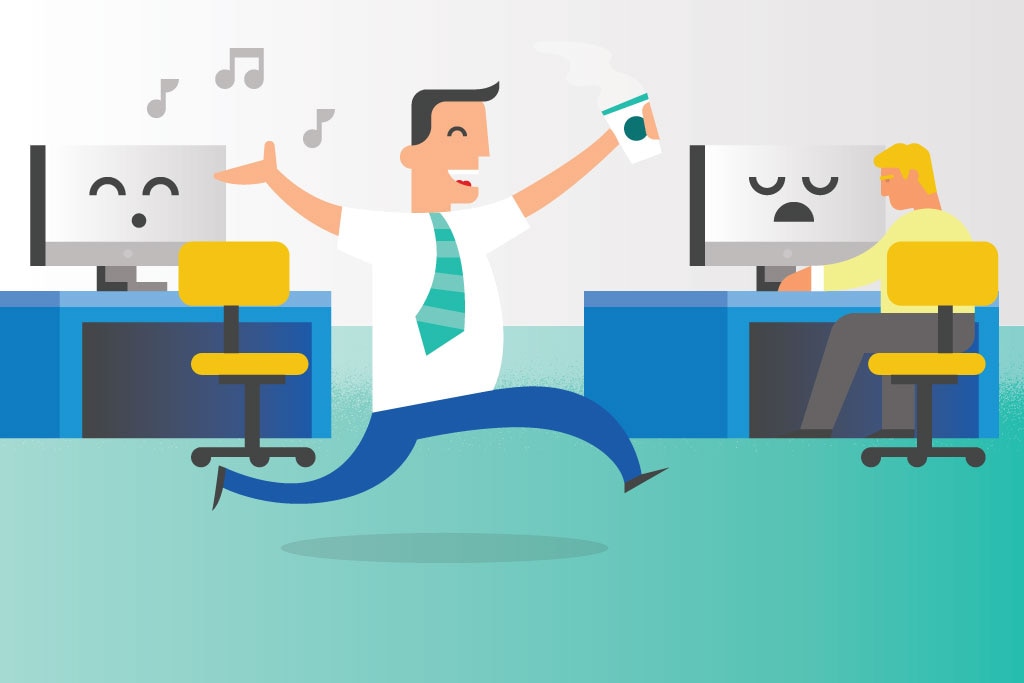 Now that Autodesk has moved to a subscription business model, you can automatically get your shiny new version of AutoCAD on demand from the cloud. (No, not those clouds, THAT cloud–where have you been?). That then leaves you, as the CAD manager of a large enterprise corporation, in a position where you have to decide whether or not upgrading to the newest version and taking the time to get all your staff trained is worth potentially falling behind the competition.
So, let's put the CAD manager hat on and knowing the above, would you upgrade?
The scenario
As a CAD manager in a corporate environment, there is normally a separate department you work with that handles upgrades and installs. They will test the upgrade on a designated workstation locally, to ensure that it won't affect anything else in their IT domain, such as other software, MS Windows roaming profiles, and the like. This reduces the upgrade nerves considerably, does it not? Someone else is responsible for making sure the software works, and will validate it through a known internal QA procedure whilst doing so.
Another thing that the IT department will do is roll out the upgrade for you, normally using remote management software in the background, or overnight to save on downtime for users. In my time as a CAD manager and a Revit Practice Coordinator, this has been a godsend when busy projects are ongoing.
How to Train Everyone
At the corporate level, training should also be a less nerve-wracking experience than in a small 8-person company, but I know that's not always the case. So what are some best practices on train your staff on the new version? All employees might have an individual training program that is linked to their annual review, so they can pick and choose what training they feel that they need. They can also do training that is suggested to be beneficial, such as the new features training needed for the new version of AutoCAD.
But at scale, the cloud might be your best option. Not only does Autodesk provide their own New Features material on the Autodesk website and in the product itself, but so do cloud-based training providers, such as Lynda.com and LinkedIn Learning. Simply search on their site using keywords such as "AutoCAD" and "new features". There are many other online training providers too, so find the best choice for you.
This, combined, with suitable enterprise training support, would offer a concise training method that avoids key members of staff being out of the office on external training courses. Cloud-based/online training is a great option for corporations, and is often the preferred method for training delivery because such training providers not only provide content but also provide a Learning Management System (LMS) as well. In an LMS-based system, you can monitor learning progress to ensure that the entire syllabus is covered in each cloud-based course. This is a great method of ensuring that all staff complete their training and are fully aware of the new features in AutoCAD, and have the knowledge and expertise to utilize those features.
Conclusion
The bigger the organization you work for, the easier the AutoCAD upgrade becomes. That is a simple fact. The smaller the organization, the larger the impact of an upgrade.
However, you'll always have the human factor to consider as well. You may find resistance to the AutoCAD upgrade. You may get the comment "changing for change's sake". Yes, that may be the case, but if you have a new version, run with it. Get it installed. It's there for a reason, and that reason is usually that it has features your employees and other customers have requested.
The subscription program allows you to run older versions of the software for project specific requirements (up to three release years back), but with AutoCAD, it would just be a case of saving back to an older DWG file format, for example. If you're using Revit, it's a whole different ball game, as file versions upgrade permanently when used and saved with a newer version of Revit (but I digress…).
In the meantime, consider this very old phrase that my grandfather used to use: "Slowly, slowly, catchy monkey." In English, that basically translates into the fact that if you are slow, methodical and sensible about your upgrade, you will "catch" the upgrade and get it right first time. Quite simply, take your time, plan your upgrade route, and implement it with method, not speed. That should reduce the stress and allow you to upgrade successfully and efficiently.